Baby Bottle Campaign
A way for churches to support the AAA PRC ministry 
Our Baby Bottle Campaign (BBC) provides an easy and fun way for churches to support the AAA PRC ministry. We have four opportunities throughout the year as listed below. The first date is when the campaign begins, bottles are distributed; the second date is the campaign end date when the bottles are returned.
Below are campaign dates many of our partner churches follow, but feel free to come up with your own!
Sanctity of Human Life (SOHL) Sunday

Lent

Mother's Day | Father's Day

October, Life Chain

November, National Adoption Month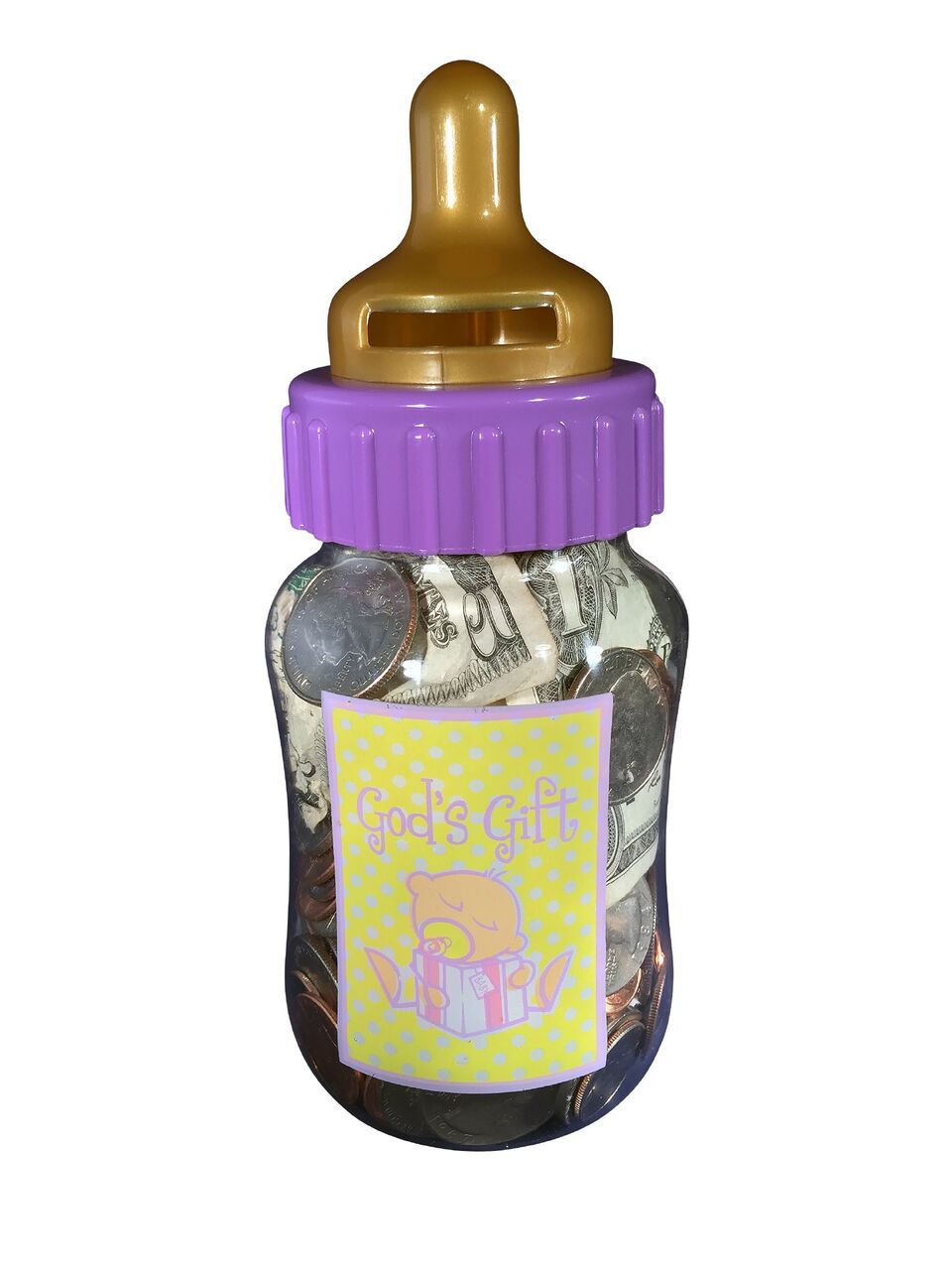 4 easy steps
How It Works
Make an announcement
The church makes an announcement 1-2 weeks before the campaign to inform and generate enthusiasm to participate.
Get the
bank-baby-bottles
AAA PRC provides the "bank" baby bottles for you to distribute to your church, youth group, or bible study.
Bottle bring-back
Bottles are taken home, to the office, or to school and loose change, bills, checks are collected.
Return to AAA
After the campaign ends bottles are collected by the church and returned to the center.
It's that easy!
And, while pocket change may not seem like much, it quickly adds up to hundreds of dollars that help save lives by providing care and support to women facing unplanned pregnancies.
*Please plan to make your drop-off either Monday or Wednesday, 11am-4pm.
If this isn't convenient, call to schedule a time so we can best serve you. Thank you!