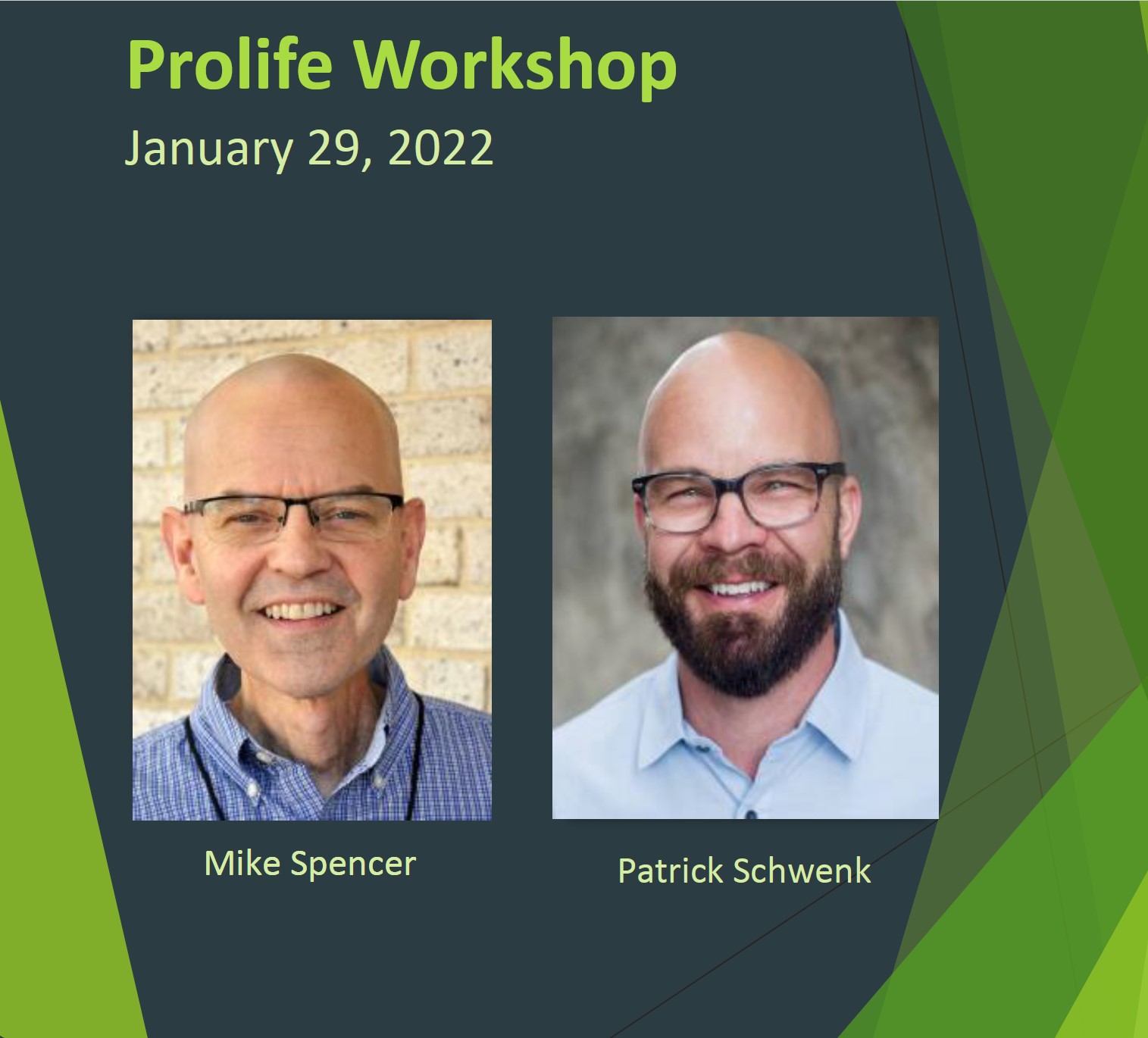 Prolife Workshop
EVENT INFORMATION:
Can you effectively defend prolife in your conversations?
This annual workshop is offered to teach you to do exactly that!
This FREE workshop will empower you to stand for life.
Class 101 – Patrick Schwenk
Class 201* – Mike Spencer*
*New in 2022 – Class 201 takes you to the next level of debate
"These engaging workshops are designed to equip pro-life ambassadors to communicate the pro-life message confidently and graciously. 
By focusing on two crucial questions, "What are the preborn?" & "What makes humans valuable?" attendees learn to simplify the abortion debate and to respond confidently to common pro-abortion objections."             ~Project LifeVoice