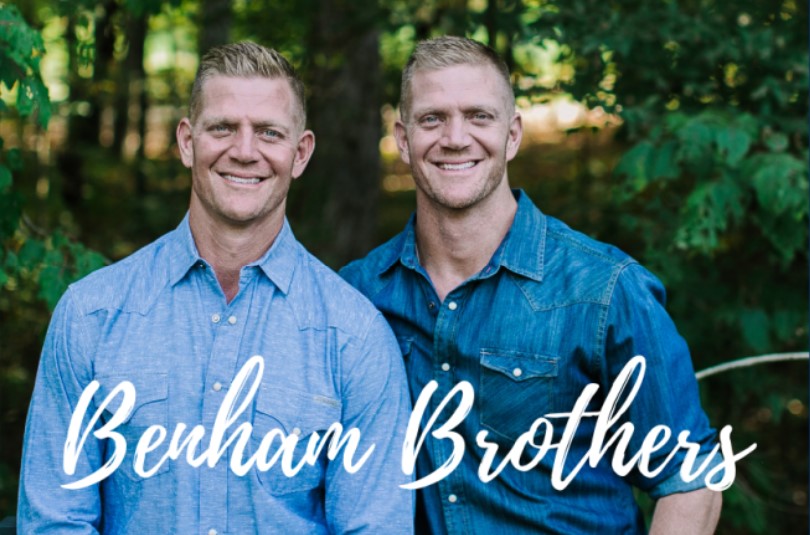 2021 Annual Banquet
2021AAAPRC ANNUAL FUNDRAISING BANQUET
WITH THE BENHAM BROTHERS
Join us Onsite
____________________________________________
You won't want to miss this incredible evening as we praise God for what He has done, and what He is doing at The Alternative Answers to Abortion Pregnancy Resource Center (AAAPRC) 
We're excited to welcome the Benham Brothers?as our keynote speakers for this evening. You'll also hear testimony of the personal impact of The AAAPRC.    
There's no cost to attend. This is a fundraising event and there will be an opportunity make a donation.  
Registration is required.
This is a live event, however, a Livestream option is available (Link will be sent out to registered guests, 24 hours prior to event)

 

Registration is open until midnight September 20th. 

 

Registration questions may be directed to Kelly Ramseyer: admin@aaaprc.org, or (734) 425-8060.

 
Would you consider sponsoring a table? 
Table Sponsors

– $300 donation toward event costs

 
Pay with Credit Card  

HERE

Mail a check to the Center 

 
Payable to

"AAA PRC"

 

Please indicate

"Banquet Sponsorship"

 

For more information

email Kelly,

admin@aaaprc.org.

 
Would you consider hosting a table at Burton Manor? 
Table Hosts

– commit to inviting friends and family to fill a table of 10

 
Tables are assigned by event staff on a first come, first serve basis, so register early!

 

Select "Table Host" when registering

 
Your name will now be listed in the drop down menu for your guests to choose.

 

Invite guests to register for your table.

 

Your table will be open for registration through September 20

th 

*

 

 
*After registration has closed, event staff will assign guests to all open seats.  If you want to bring guests who have not registered, you MUST notify Kelly at the center so she can hold those seats! 
You may sponsor only, or host only, but we love it when you do both! 
____________________________________________
Our Guest Speakers:  The Benham Brothers 
Twin brothers, David and Jason Benham, know what it means to have their faith under fire.  They were contracted to do a show on HGTV which was cancelled because of their commitment to "biblical values".  They have been strong advocates for LIFE and have suffered consequences for their strong stance. 
Their "I Will Stand Strong" initiative inspires and equips young people to stand strong in their faith. 
Their focus is "Global impact for God's Glory!" 
A little more about them:   
Former professional baseball players

Nationally-acclaimed entrepreneurs

 

Best-selling authors

 

Received numerous awards for their businesses

 

Use their business profits to fund ministries in:

 
Pro-Life Movement

 

Orphan Care

 

Marriage Ministry

 

Cultural Engagement

 
We are so excited to hear David & Jason share with us about the importance of standing for LIFE in a morally declining culture.  
Learn more about our speakers at Benhambrothers.com